Travel
Travel to Norway
There are several ways to travel to Oslofjord Convention Center:
By air to Sandefjord Airport Torp (20 min by car from the venue) or Oslo Airport Gardermoen (2h by train from the venue)
By boat from Hirtshals Denmark or from Strömstad Sweden
By train from Stockholm or Gothenburg, Sweden
By car
Air travel
There are two airports connected to Sandefjord, where Oslo Airport Sandefjord/Torp is closest to the venue, and Oslo Airport Gardemoen has most flights from Europe.
Sandefjord Airport Torp:
Direct flights from several European cities .
Train connection to Stokke (5 min by car to Oslofjord Convention Center),0h:20m.
Map of direct flights to Oslo Airport Sandefjord/Torp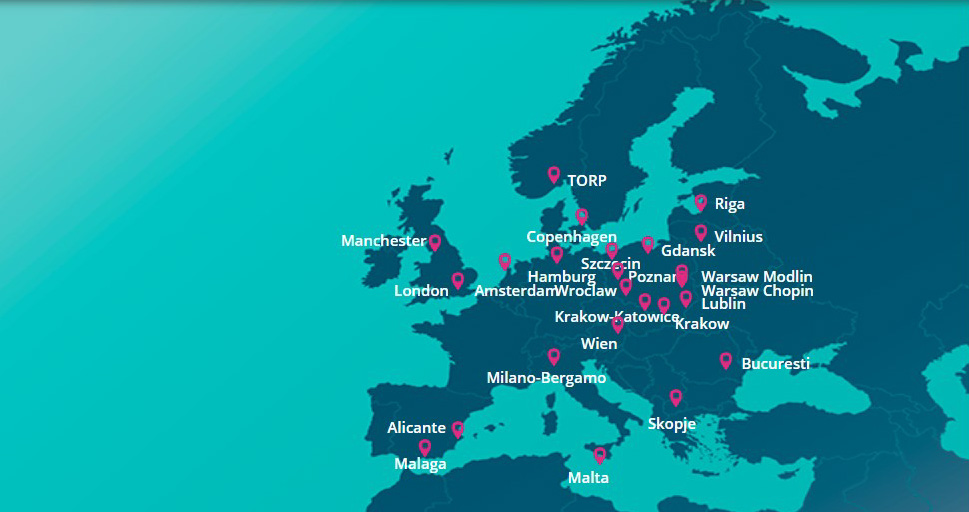 Airline Companies that offer direct flights to Oslo Airport Sandefjord/Torp

Wizz air from several Eastern European cities: https://wizzair.com/en-gb#/
Ryanair: https://www.ryanair.com

Oslo Airport Gardermoen:
Connections to most European major airports, several airports in the US and Asia.
Two hours by train to Stokke. Choose line number R11 directly from Oslo Airport. The railway company has announced some planned work on the tracks, so please allow for some extra time

Shuttle from/to the airport
Free airport shuttle to the railway station at Oslo Airport Torp. 5 min by train to Stokke, where we organize pick up by car.
From Oslo Airport Gardermoen: Train from the airport to Stokke railwaystation. We will arrange a shuttle from the train station to the venue Friday morning. Sunday afternoon we will offer bus transportation to Oslo Airport Gardermoen, 20 euros/pax.